I was recently introduced to a site called
iCaughtSanta.com
and thought it would be the perfect idea for parents who want to surprise their children. Maybe the Christmas bell has stopped ringing for your child, or there might be a chance that this is the last year the real magic will still be alive (I'm facing that with my two oldest right now....just hoping that I can make it last another year).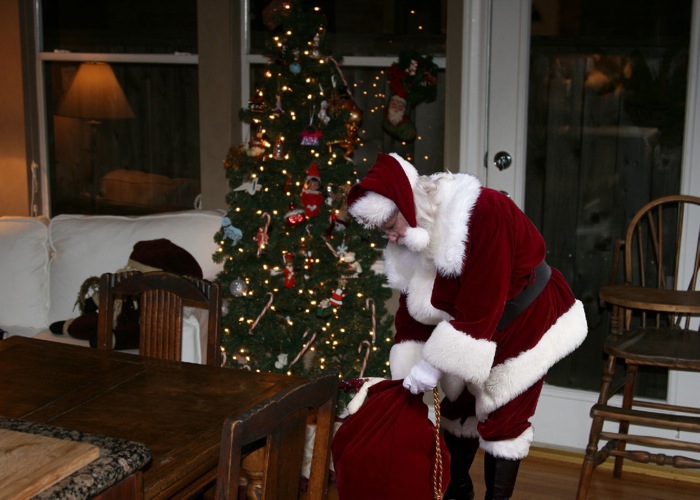 If your kids are questioning the reality factor of Santa, you can bring him to life in your very own house...with the help of iCaughtSanta.com. Imagine the look of surprise on your children's faces when they wake up to a picture of Santa in their very own house! You better believe that I will be leaving a little extra something for the kids on the table this year.
Here's how it works:
1) Take a picture of your livingroom, your tree or your fireplace.
2) Upload your photo to your computer.
3) Visit iCaughtSanta.com and look through the choices to add Santa to your picture. (Their system is unbelievably easy to maneuver through!) Add the Santa of your choice...and you have "proof" that Santa actually was the one that put those gifts under the tree!
Also, if you just happen to not be chosen randomly for the FREE code, you can use SANTA50 promo code to get 50% off of your order. However, the chances of winning are going to be really good, so enter away! (If more than 30 comments are listed, I will receive another 5 FREE codes, so the more entries, the better the chances are that you will win!) Good luck!
Merry Christmas!